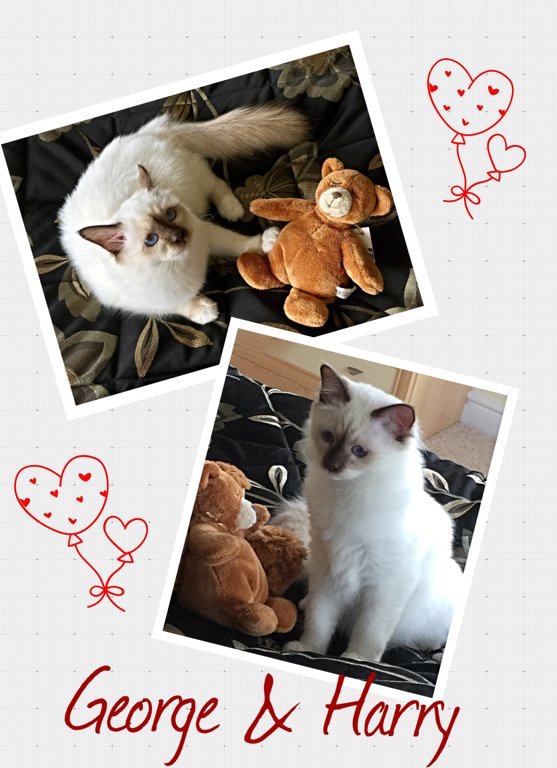 The Princes will be 6 months old tomorrow 8th November and are growing into wonderful happy & handsome cats. What an eventful 6 months, born in Hungary and now happily living as English Gentlemen.
I cannot thank you enough for these 2 perfect bundles of joy. The arrangements you made for their travel went like clockwork, the boys arrived in perfect condition.
I was amazed at how unstressed and happy they were. Thank you for the love and support that you continue to give them.
Our vet said they were wonderful healthy kittens with superb breeding, when she did their little op and checked them over.
We look forward to many years of joy and love with our Princes George & Harry as they are now known.